Filling a gap at Macallan.
Fresh from the successful delivery of the Great Western Road Solera project, Allen Associates was invited to form part of the design team tasked with delivering the new barrel filling and disgorging plant (filling store) to service the new Macallan Distillery. The new filling store was set to become the largest of its kind installed at a single malt distillery with the capability of handling 30 million litres of alcohol per year.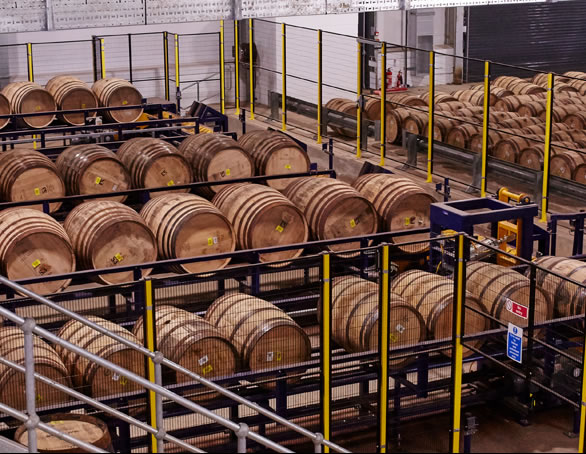 The Project
The new filling store is an automated system for filling and disgorging casks of all sizes – butts (500 litre), hogsheads (250 litre) and bourbon barrels (200 litre). Designing and installing the plant was a complex task that involved a stage by stage approach.
A twin track process was adopted at the outset. The creation of a preliminary layout design assisted with the planning process, while a cost estimate for the process element allowed additional project planning work to be taken forward.
With internal and Local Authority approvals in place, Allen Associates was appointed lead process design engineers, taking the design process from concept through to full P&IDs, equipment specification & procurement, 3D layouts, contractor tendering, project management and commissioning.
Ramping up capacity
To handle the increased New Make filling capacity at the distillery three filling heads were required, in addition to dual filling heads for mature spirit. Two disgorging troughs were also needed for mature spirit and fully automated cask conveying systems were installed to minimise manual handling for both filling and disgorging.
The Macallan is recognised across the world for quality and consistency across its product range and it was critical that this was maintained whilst the volume of spirit to be handled was increased. To assist with ensuring quality and batch integrity a new fully automated blending operation and tank farm consisting of nine vats with a total capacity of 780,000 litres was installed to service the filling store.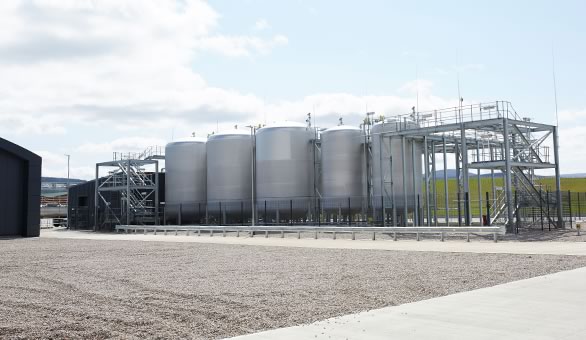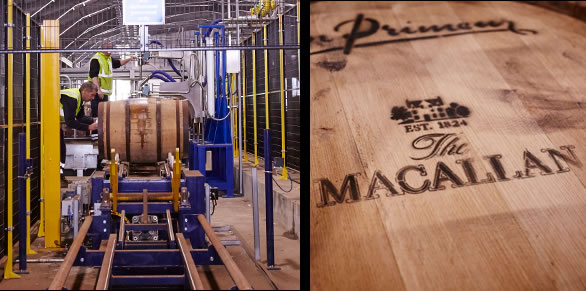 The Results
A close working relationship with everyone involved in the project and an attention to detail at every stage ensured that the full process design and installation was completed on budget and in time for the first fillings from the new Macallan distillery.